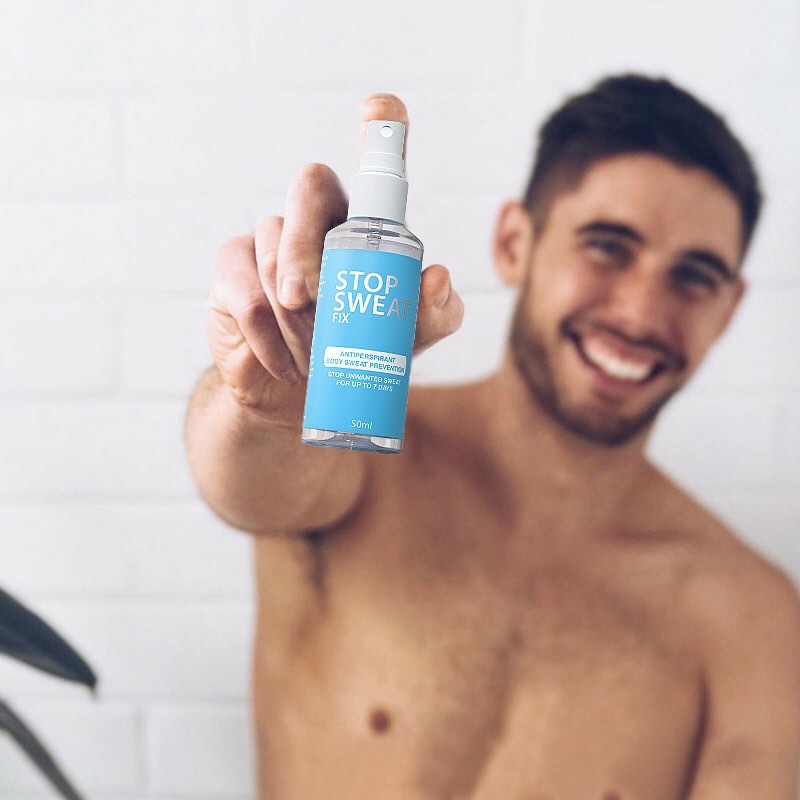 Our Story
The motivation behind starting Stop Sweat Fix came when one of the founders was tired of suffering from excessive sweating for many years, and decided he had to find a solution. He went to doctors, skin care specialists and dieticians, and was advised to try a number of different products for hyperhidrosis and services; but they either didn't work or were far too expensive.
Read More
Collapsible content
Discount And Free Shipping Options

ALL DISCOUNTS ARE AUTOMATICALLY APPLIED AT CHECK OUT.

Free Australian & International Shipping For All Options Below.

Buy 2 Bottles to Save $9.95

Buy 3 Bottles to Save $28.90

Buy 4 Bottles to Save $39.85

Buy 5 Bottles to Save $58.80

Buy 10 Bottles to Save $129.50
Stop Sweat Fix - Sweat Prevention Spray
Stop Sweat Fix is a revolutionary liquid spray that provides up to 7 days of relief from excessive sweat with as little as one weekly application. Stop Sweat Fix can be used on the body, underarms, hands and feet. Whether you suffer from hyperhidrosis, anxiety-induced sweating, or just want to avoid embarrassing sweat stains in social or work situations, Stop Sweat Fix is here to help.
Regular price
Sale price
$23.46 USD
Unit price
per
Sale
Sold out
View full details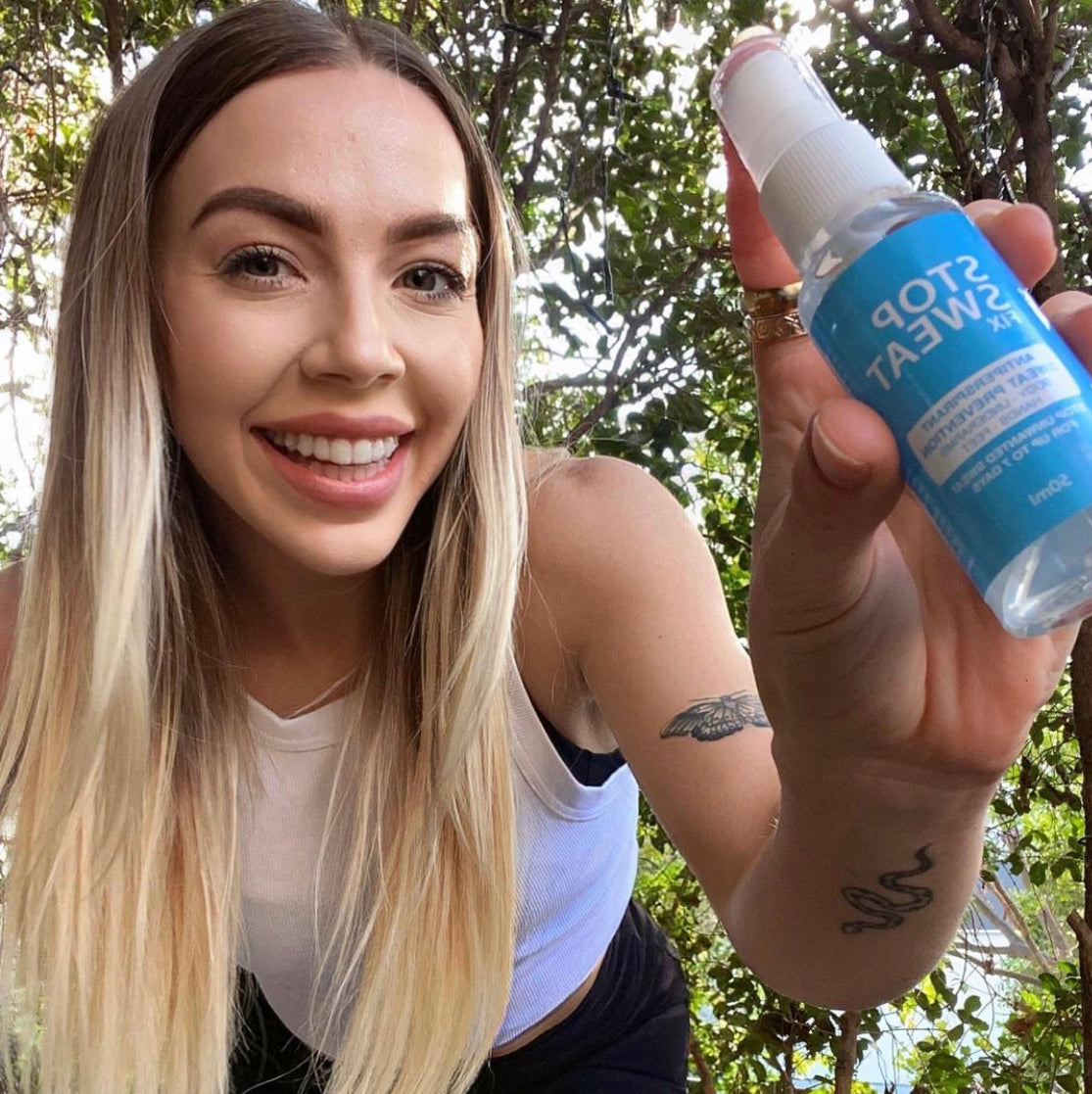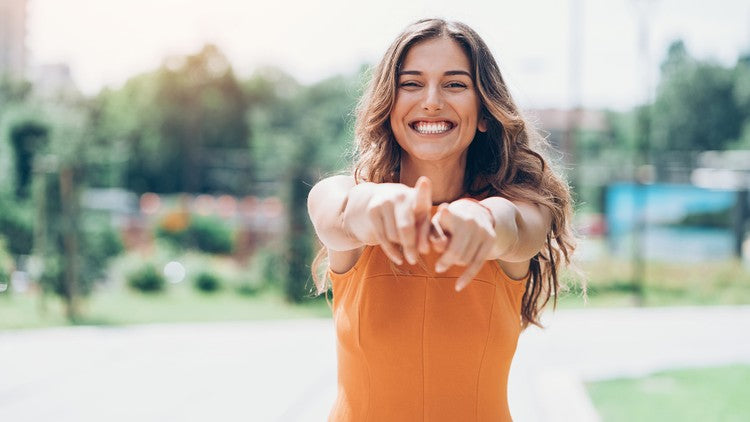 Who is Stop Sweat Fix for?
In simple words, Stop Sweat Fix is a "no sweat spray", that is specifically formulated for anyone who is suffering from excessive sweat from their underarms, body, hands and feet. Whether you're a business person, fitness enthusiast, partygoer, teacher, student, stressed or have various medical conditions, Stop Sweat Fix may be the perfect solution for you.

No More sweat patches, No More sweaty hands or feet. Stay dry, confident and sweat-free. Having helped thousands of people around the world, we don't hold back from stating that stop sweat fix is the best antiperspirant for excessive sweating available on the market. 
You're Not Alone!
As many as 350 million individuals in the world have excessive sweating, meaning they sweat a lot for no apparent reason, such as being hot or doing physical activity. If you have this condition, you might sweat so much it soaks through your clothes.
However, Stop Sweat Fix has proven to be a blessing to many people like this and has helped many people regain their confidence and freedom back by helping them to stay sweat free from any unwanted sweat all day, every day.
Our no sweat spray's aim is not only to help people who are suffering from excessive sweating but to also save them with those highly expensive treatments or surgeries.